Webinars
The 3D City Strikes Back
A Three-Part Webinar Series hosted by the Pflugerville Community Development Corporation
Episode I: How the 3D City Prepared for Battle
How Pflugerville Industry leaders in supply chain changed production to answer the call of duty for arming our front line workers in the fight against COVID-19. Panelists include Essentium, SISU, and Medway Plastics.
Jun 10, 2020, 11:00 AM in Central Time (U.S. and Canada)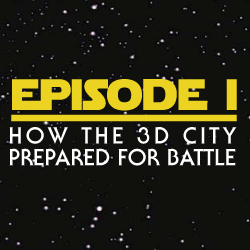 Episode II: Winning The COVID Wars
Discuss how Pflugerville Texas businesses and partners collaborated to develop needed supplies for healthcare and essential employees. Panelists include EOS of North America; Cumberland Additive Inc; In addition we will hear how Pflugerville Library and MakerGirl developed programs for workforce and students to accommodate at-home learning.

Jun 17, 2020, 11:00 AM in Central Time (U.S. and Canada)
Episode III: The Rise of Workforce
How workforce agencies and others partnered with Pflugerville Community Development Corporation to enable new avenues for workforce training and re-employment. Panelists include Texas Workforce Commission; Workforce Solutions Capital Area; Austin Community College, and Austin Regional Manufacturing Association.
Jun 24, 2020, 09:00 AM in Central Time (U.S. and Canada)