AMY MADISON, PFLUGERVILLE CDC AWARDED IAMC FELLOW DESIGNATION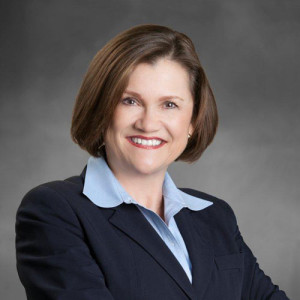 13 Jul 2021
Press Release, Alerts
PFLUGERVILLE, Texas (July 13, 2021) — The Industrial Asset Management Council (IAMC) has awarded Amy Madison, Executive Director of the Pflugerville Community Development Corporation (PCDC), the IAMC Fellow designation at its 2021 Spring Forum in Fort Worth, Texas.
IAMC Fellows have completed the Leadership Development Program, participating in five leadership seminars in four learning categories: individual, team, emotional intelligence, and general leadership.
"IAMC Fellows are leaders in IAMC, their companies and the industry at large," said J. Tate Godfrey, CEcD, President & CEO of IAMC. "Amy is a great asset to IAMC. We are very pleased to welcome her to this prestigious group of IAMC Fellows."
The IAMC Leadership Development Program provides high-quality training that enhances personal and professional leadership skills. Recent seminar speakers and topics include:
Dr. Alan Zimmerman: Take this Job and Love It! Finding Balance in a Stressed-Out World
Sara Ross: The Science of Emotional Intelligence: The Missing Ingredient Behind Building a Highly Engaged Organizational Culture
Dr. Relly Nadler: Teamwork is an Unnatural Act: Are Your Teams and Organization Dumbed Down?
Sam Silverstein: The Accountable Leader
Since 2006, more than 240 professionals have earned the IAMC Fellow designation.
"I am fortunate to be part of a professional organization that continues to provide its membership top-notch leadership training, industry strategies, forecasting, and networking opportunities," said Amy Madison, PCDC Executive director. "It has been a privilege participating in the IAMC leadership program and I am honored to join the esteemed group of peer professionals known as IAMC Fellows."
Madison has served the PCDC since January 2013. During the past eight years, she successfully recruited or assisted in expanding 63 projects bringing over 7.7 million square feet of expansion and providing for 4577 new full-time jobs. These projects added an estimated $647MM to the local tax base for Pflugerville, one of the fastest-growth cities in the U.S.
Under Amy's leadership, the PCDC was recognized as an accredited Economic Development Organizations (AEDO) in 2019 by the International Economic Development Corporation (IEDC) and in 2020 received the gold award as Economic Development Organization of the Year. The PCDC also received top honors from the Texas Economic Development Council as a statewide recipient of the Community Economic Development Award for Texas populations 50,001- 100,000 for having recruited Amazon Services LLC., a 3.8MM square foot facility bringing 1,000 job opportunities to the Pflugerville community and contributing $250MM to the tax base during a pandemic.
Previously, Amy served six years as CEO of the Greater San Marcos Partnership (GSMP), a two-county regional organization that she helped create with the area's first economic development strategic plan, and prior to that, served seven years as economic development director for the City of Schertz where she helped garner a 50-year supply of water and established a new industrial park.
Amy received a bachelor's degree from Phillips University and a master's degree from the University of Oklahoma (OU). She is an OU Economic Development Institute graduate, a Certified Economic Development Professional (CEcD), a Certified Economic Development Finance Professional (EDFP), a Certified Public Manager (CPM) and an Economic Development Master Practitioner (EDMP). She serves as a board member on the International Economic Development Corporation (IEDC), the Texas Economic Development Council, the Capital Area Economic Development District and serves on the Advisory Board for CleanTX. She is a member of the International Asset Management Council, TeamTexas, Texas One, and Opportunity Austin.
View the PDF version of the release HERE.