The 3D City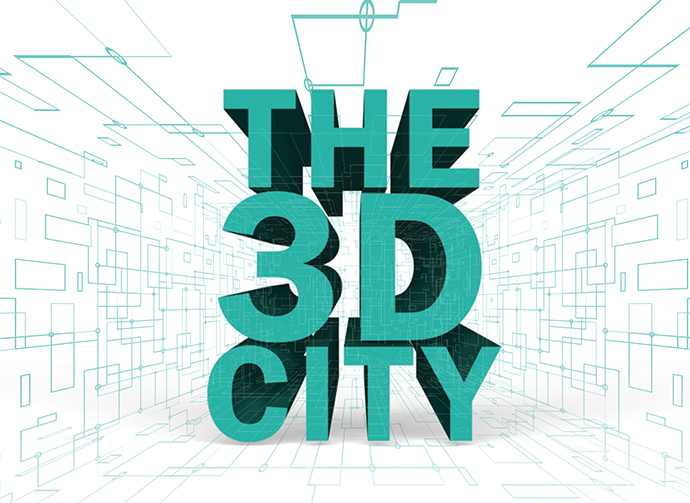 How an upstart Austin suburb became a magnet for additive manufacturing.
by RON STARNER
When EOS opened its North American headquarters on May 4, 2016, in Pflugerville, Texas, the global additive manufacturing leader did more than stamp its endorsement on the Capital Region of the Lone Star State.
It signaled to everyone that Pflugerville had arrived as North America's 3D-printing city.
"The opening of our Pflugerville facility helps us deliver even better and faster service and support to our regional customers," said Glynn Fletcher, president of EOS North America Inc. "EOS has a company-wide goal of continually improving systems, materials and process solutions wherever we operate. Pflugerville's location near Austin, one of the fastest-growing technology hubs in the U.S., allows us to make connections with some of the most notable technology organizations and schools in the nation and enables a high-level, optimum response to our customers' needs across multiple time zones."
As the additive manufacturing sector has grown, so has the need for locations to house and nurture the growth of the firms leading the next wave of innovation in 3D printing.
Enter Pflugerville, an Austin suburb that's rapidly making an advanced manufacturing name for itself. A city of 63,539 residents just minutes from downtown Austin, Pflugerville is on a roll when it comes to landing the crown jewels of additive manufacturing.
Arconic, the conglomerate formerly known as Alcoa, cast a decisive vote in favor of Pflugerville when it acquired RTI Directed Manufacturing Inc. The 2014 acquisition made RTI the flagship organization in Arconic's Advanced Additive product line. The Pflugerville-based operation produces complex products using titanium, nickel-chromium alloys and other specialty metals and composite plastics.
A key factor in RTI's growth is its ability to buy its 3D-printing machines from EOS in Pflugerville.
Building a 3D-Printing Hub
"The disruption caused by this new manufacturing process is only starting to make its mark because it provides cost-savings and improved options for medical, aerospace, and manufacturing," says Amy Madison, executive director of the Pflugerville Community Development Corp. (PCDC). "Pflugerville is a great fit and a natural hub in Central Texas because our high-tech, creative workforce is just what they need to grow."
Mike Conner, vice president of service for EOS North America, concurs. "We were based in a smaller building in Round Rock, and we needed room to grow," he says. "I reached out to Amy and asked what facilities they had available in Pflugerville. We looked at multiple sites and found this facility just off Interstate 30. It's easy for our clients and colleagues to get here. We are just 20 minutes from the Austin airport. This is the prime location we were seeking."
Located less than 30 minutes from four airports — Austin-Bergstrom International, Austin Executive, Taylor Municipal and Georgetown Municipal — Pflugerville maximizes business connectivity; it doesn't hurt that I-35, U.S. 290, and State Highways 130 and 45 serve the city.
But location alone wasn't enough to seal the deal, notes Conner. "We needed flex space. We needed a warehouse, offices and a big location for a showroom for all our equipment," he says. "This facility in Pflugerville was the perfect fit. It has power and freeport tax exemptions for imports for goods arriving from our parent company in Munich, Germany. And the location enables our employees to easily get here from Killeen, Georgetown and Austin."
A well-trained workforce clinched the decision, he adds. "With the University of Texas at Austin, Central Texas College in Killeen and smaller tech schools serving the area, the educational institutions in Greater Austin have been home to additive manufacturing since the 1990s," Conner says. "There is a wealth of knowledge to tap into here. Texas State in San Marcos has a class in additive manufacturing, and UT-Austin has a large lab for prototyping for additive manufacturing machines. This technology was developed at UT-Austin in the 1980s."
From Bedroom Town to Job City
Madison and her team were instrumental in facilitating the deal, Conner adds. "The PCDC has been very good to us. They constantly come and talk to us," he says. "They work with us on future endeavors. They brought in the Marriott Hotel and the Best Western Hotel next to our facility. It is convenient for visitors to EOS to stay right here."
EOS leased 44,680 sq. ft. at 130 Commerce Center and plans to employ 75 workers full-time upon full production. The average annual wage of these new hires tops $70,000.
---
"This facility in Pflugerville was the perfect fit. It has power and freeport tax exemptions for imports for goods arriving from our parent company in Munich, Germany. And the location enables our employees to easily get here from Killeen, Georgetown and Austin."
— Mike Conner, Vice President of Service, EOS North America
---
It also has a new neighbor: the PCDC. "We moved into our space in February and I can see their office out my window. That is how close we want to remain to 3D and EOS in our effort to attract companies who need this technology," says Madison.
Word is getting out, as well. MONEY Magazine recently ranked Pflugerville as the 12th Best Place to Live in America, and according to the U.S. Census Bureau, the city, formerly ranked 11th, is now the third fastest growing municipality in the country.
"Some 25,000 people get up every day and drive from here to a job in Austin or Round Rock," Madison says. "We plan on turning that around."
Judging from the results at EOS and Arconic, Pflugerville may not have to wait long.
---
This Investment Profile was prepared under the auspices of the Pflugerville Community Development Corp. For more information, contact Amy Madison at 512-990-3725 or amym@pfdevelopment.com. On the web, go to www.pfdevelopment.com.
View article on Site Selection Magazine HERE