CUMBERLAND ADDITIVE INC. RELOCATES AND EXPANDS HEADQUARTER OPERATIONS IN PFLUGERVILLE AND WILL ADD 27 FULL-TIME JOBS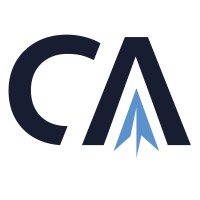 13 Jan 2022
Press Release, Alerts
PFLUGERVILLE, Texas (January 13, 2022) — The Pflugerville City Council approved an economic development performance agreement (EDPA) between the Pflugerville Community Development Corporation (PCDC) Board of Directors and Cumberland Additive Inc. (Cumberland), an additive manufacturing company headquartered in Pflugerville, during the city council regular meeting January 11. The agreement, previously approved by the PCDC board on December 15, offers up to $300,000 in grants based on Cumberland investing $9.6MM, expanding into a 36,000-square-foot facility in the One Thirty Business Park, and employing a total of 46 full-time primary jobs over the five-year term.
"Cumberland is a highly recognized international leader in additive manufacturing research and development. Since 2009, this company and its affiliates have consistently created and produced parts for aerospace and other types of manufacturing companies in Pflugerville. This investment by the PCDC helps Cumberland expand into new target markets in the defense and medical industries and provide new employment opportunities for our community," said Amy Madison, PCDC Executive Director.
Cumberland is relocating all corporate operations from a 27,000-SF facility at 1007 S. Heatherwilde Boulevard in Pflugerville to the new location at 3813 Helios Way in Pflugerville. Besides accommodating the corporate headquarters, the project will expand Cumberland's current operations which offer series production of parts and engineering design services in both metals and polymer materials using Powder Bed Fusion technology.
As part of the five-year EDPA, the PCDC will grant up to $300,000 providing that Cumberland invests $9.6MM over the five-year term and is contingent on job creation. In year one, to receive a relocation grant of $100,000, Cumberland must relocate 19 jobs and create six new full-time jobs. To receive up to $75,000 annually in years two and three, Cumberland must create a total of 9 new full-time jobs during the period. In years four and five, the company is eligible for $25,000 annually, but create a total of 12 new full-time jobs during the period, bringing the total jobs to 46 within the five-year term.
John Jenkins, President, said "Cumberland Additive is excited to expand our operations in Pflugerville as we continue to ignite our partnerships with local space and energy companies, universities, and PCDC. The expansion provides us with the opportunity to take advantage of the local additive manufacturing cluster, strong workforce, and well positions our company to capitalize on executing our growth plan."
In addition to the jobs grant from PCDC, Cumberland will assist PCDC to obtain development funds and workforce grants to provide the community with training opportunities in additive manufacturing. In 2021, Cumberland partnered with PCDC for a free 40-hour training program designed to provide an overview of additive manufacturing and training on state-of-the-art equipment owned by local Pflugerville manufacturers.
View the PDF version of the release HERE