Essentium At the Center of a Radical Shift in Additive Manufacturing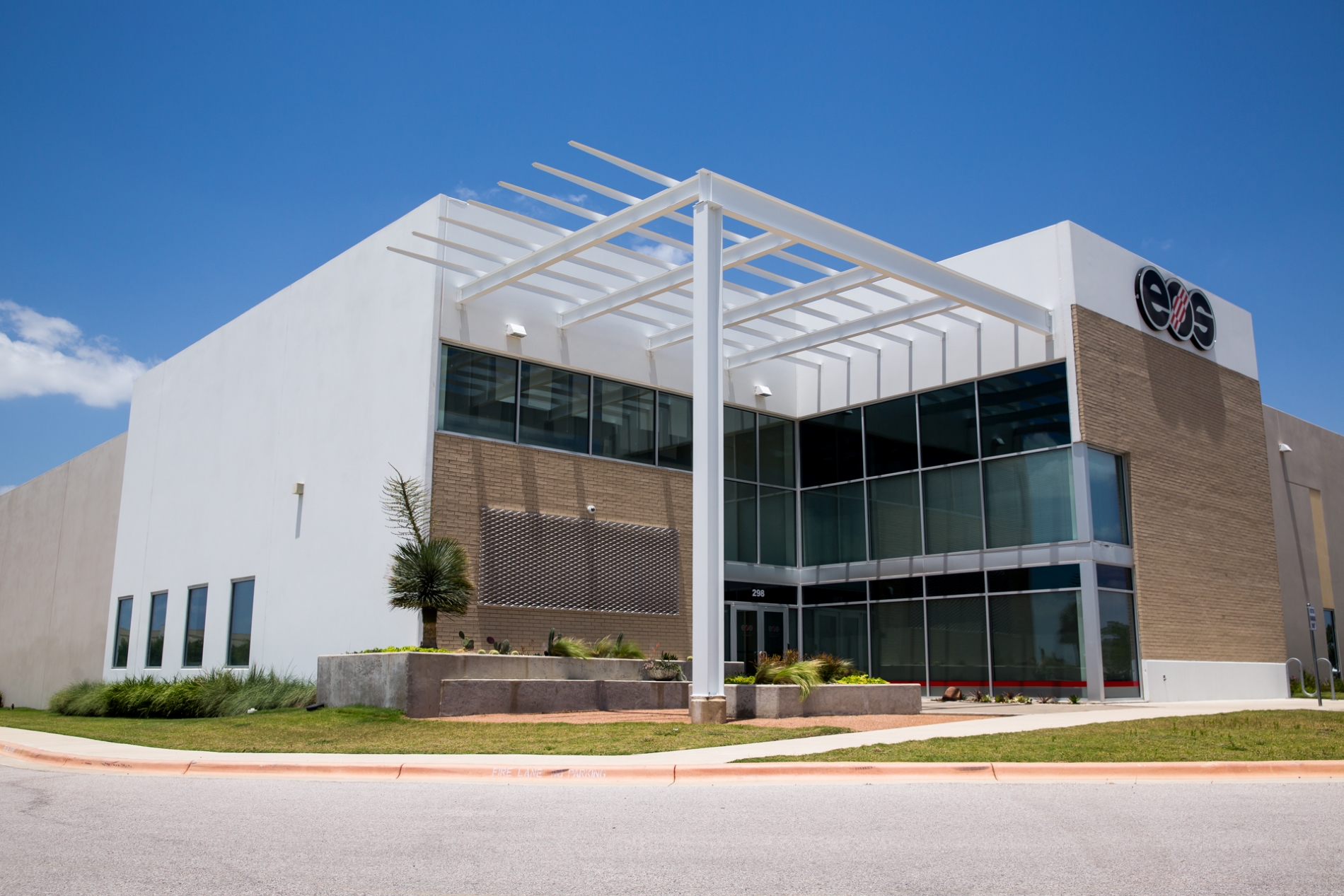 23 Mar 2021
News, Media, Manufacturing
Pflugerville's Essentium has grown during COVID-19, in part, because executives have needed to find new ways to increase their speed to market.
"3D printing in production is at an inflection point in industries where supply chains have been disrupted and there is a need to shift the sourcing of parts from remote locations to on-site production facilities," said Kendra Pulliam, VP of Marketing for Essentium.
"If companies can produce parts themselves, without relying on global suppliers, they'll be in a stronger position to meet customer demand," she continued.
These supply chain shifts have transformed additive manufacturing (AM) from an outlier to an attractive solution for dealing with supply chain disruptions. As it has, Essentium's 3D printers and materials have stood out as a viable solution that is easy to implement.
Essentium HSE 3D Printing Platforms and materials help industries to deploy additive manufacturing, not just for one or two products, but for hundreds of thousands of products. The HSE 3D Printer is designed for production on this scale and is the only platform capable of competing with traditional methods for full scale production runs.
"The Essentium High Speed Extrusion (HSETM) 3D Printing Platform is unlocking the promise of large-scale additive manufacturing for manufacturers across industries including automotive, aerospace, biomedical, and electronic manufacturing services," said Pulliam.
The company can make these claims because of the ways their hardware, software and raw materials work together. By innovating at each level of the process they have created opportunities to scale additive manufacturing. For example, Essentium developed high-temperature additive manufacturing polymers that create new opportunities to rapidly produce parts that can, for instance, withstand 180°C and meet industry standards for reliability, repeatability, and performance. Developing these new materials has been vital for moving additive manufacturing from the prototyping stage to full scale production.
"As the technology has improved the number of companies that are using AM for full-scale production runs has doubled from 7 percent in 2019 to 14 percent in 2020," said Pulliam.
The manufacturing sector isn't the only industry interested in additive manufacturing. U.S. Air Force recently awarded Essentium with a contract to drive the development and deployment of advanced additive manufacturing solutions. They are looking to use AM in applications for tooling, ground support, maintenance repair and overhaul, and flight-certified parts for military aircraft and ground vehicles through both the U.S. Air Force and the National Guard Bureau. The multi-year collaborative contract has the potential to save millions of dollars as AM is used to produce consistent quality parts at unparalleled speed and economics.
Essentium's ability to bring products to market quickly was proven when their COVID-19 Response Strategy Team designed and manufactured thousands of 3D protective mask kits for the State of Texas, Sulzer, and the Pflugerville Police and Fire Dept.
"In just ten days were were able to establish our Manufacturing Process Center, using ten Essentium HSEs to produce PPE," said Pulliam. "We were proud to be part of this initiative, and in terms of the lessons learned, we can see that additive is at an inflection point and is ready for prime time. Through this project, we saw validation of the readiness of additive. Manufacturers can trust this technology and use it to de-risk supply chains."
Essentium's work during COVID-19 highlighted the readiness of their technology, and also how connected Pflugerville's manufacturing community is. They worked in collaboration with local and regional companies to produce PPE and solve challenges related to the pandemic. These relationships are ongoing and have resulted in strategic connections that are beneficial for knowledge sharing and company growth.
"Pflugerville is a thriving community that has strategically identified itself as a city for additive manufacturing. Pflugerville has the right combination of a forward-thinking local government and a willing partner in the Pflugerville Community Development Corporation (PCDC) that provides comprehensive resources and support," said Pulliam.
This support and access to the workforce pipeline will continue to be important for the company as their technology is adopted by government agencies and additional manufacturing companies.
"Industrial-scale 3D printing will play a large role in keeping supply chains flowing and factory floors moving, even in the event of a crisis such as the COVID-19 pandemic, because it can step in to make quantities of supplies at scale to keep the assembly lines moving. This is the beginning of radical change and companies based here in Pflugerville will be instrumental in the global shift towards additive manufacturing, helping to save billions through new economic and production models," said Pulliam.
Pflugerville is ready.